Contact Info
Ridgewood Villa
Daryl Klous
7 Fourth Avenue SE
Glenwood, MN 56334
Phone: (320) 634-2261
Contact Form
Visit our Website
Photo Tour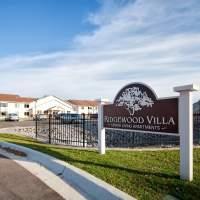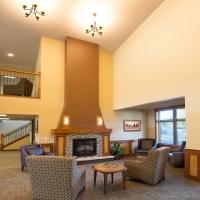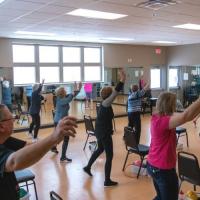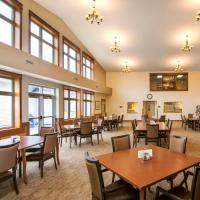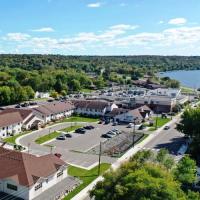 Services
Senior Living Apartments
Meal Service
Call button to RN on campus
Social Activities
Housekeeping Services
Homecare Services
Secure Facility
Laundry Services
Transportation Coordination
Heated Garage
Hours of Operation
7:30 until 4:00 on weekdays. Apartment showings by appointment 7 days a week.

About Us
Ridgewood Villa is beautiful from the outside, but it can't compare to what can be found on the inside.
The daughter of one of our residents said it best in a recent testimonial, "What I would really like to share about this experience is this – socialization in a safe and active environment can add 'quality years' to your loved one's life. My mother blossomed at the Villa! Even though she was active when she lived in her home, we had no idea what the availability of socialization would mean to her and neither did she. She had no worries about the weather and driving to see her friends, she just stepped out her door. She met new friends; just being able to visit and share life kept her mind and sense of purpose alive. Having someone not only cook breakfast and lunch for you, but to also sit and share meals with others was an adventure. All of this kept her engaged in life."
Ridgewood Villa is an Independent Senior Living Facility located next to Glacial Ridge Hospital and just a few blocks from downtown Glenwood. We have a fantastic group of active tenants, and the staff and volunteers help make everyone feel comfortable and welcome in their new home. The facility is safe, secure and well-kept. If needed, we offer additional homecare services that will help you "age in place" right here at Ridgewood Villa. The monthly rent includes a noon meal every day, breakfast 5 days a week, and most of your monthly utilities. We have many social opportunities and a wonderful group of volunteers that provide us with entertainment, learning opportunities and fellowship.
You're invited to schedule a tour to learn more about the facility and services available by calling 320.634.2261 or emailing
daryl.klous@glacialridge.org
.
We are owned and operated by the Glacial Ridge Hospital Foundation and we are a part of the Glacial Ridge Health System's family of care.